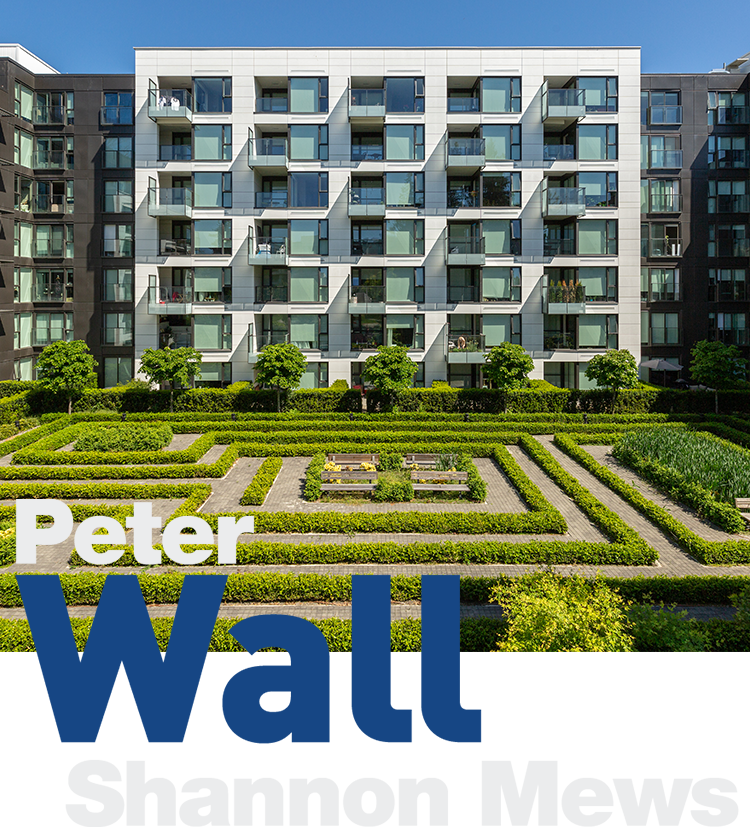 At Peter Wall Shannons Mews, find yourself in a prime location that's both conveniently close to downtown and YVR airport, yet nestled in a stunning, private and historic neighbourhood.
Completed in 2015, these apartments are meticulously designed with modern features and finishes that embody luxury and sophistication.
Located in Kerrisdale alongside the famed Shannon Mansion, Peter Wall Shannon Mews is in the catchment area of Vancouver's tip public and private schools
Amenities
Enjoy stunning south-facing views and the gorgeous surroundings of the Shannon Estate. Complete with a 19th Century Beaux-art Mansion, Italian Gardens and maze, a heritage-designated stone perimeter wall, sculptures and fountains, the property at the Shannon Mews is truly one-of-a-kind.
Every suite is equipped with in-suite laundry and comes with access to a fully-equipped fitness centre.
Suites
A variety of spacious Studio, One and Two-bedroom apartments, and Three and Four-bedroom townhouses.
Register with us today
Register with us today to be notified of future vacancies and to stay up to date with opportunities to rent in our other properties.
We will not use your email for spam purposes.